Digital Concept for commission - Life's Cathedral 4ft x 3ft


Life's Cathedral Digital Concept....... includes ideas and concepts from a collaboration between collector and artist.

Coming to life on a color tinted canvas
Finished Piece
***********************
return to top
Digital Concept for commission - Dogmatta 60in x 40in


Dogmatta Digital Concept....... includes ideas and concepts from a collaboration between collector and artist.
Coming to life on a aqua tinted canvas
***********************
The final piece painted and it's new home in Vegas
return to top
Concept for commission - FOREVER 9ft x 2ft


Forever Digital Concept....... includes collectors cars, personalized items in billboards and story of career.


I paint the canvas a chosen set of colors that will come thru when I paint, then I sketch on top of that and start painting...

***********************
The final piece painted and it's new home in Southern Cal.


return to top
Digital Concept for commission - Conflict of Love (2ftx3ft)



Digital Concept....... includes collectors heritage and life story

Busting out the piece on a tanned style canvas.... Yes this is the three stooges in Japanese as requested by the collector which has been a stable icon in each one of the commissions I have created for them.





***********************

The final Master Piece Painted and its new home in San Fran.
return to top
Concept for commission - Whats In Store (10ftx3ft)


Digital Concept....... includes collectors cars, store front and family

***********************

The final Master Piece Painted and its new home in Beverly Hills - note pots behind family are what are in the piece.
Final Painted piece hanging in Beverly Hills Collectors home.
return to top
Digital Concept for commission - The Ups and Downs of San Fran (160inc x 30in)




Starting to layout the piece

***********************




the final piece



return to top
Personalization and adding something special to either an artist proof of original.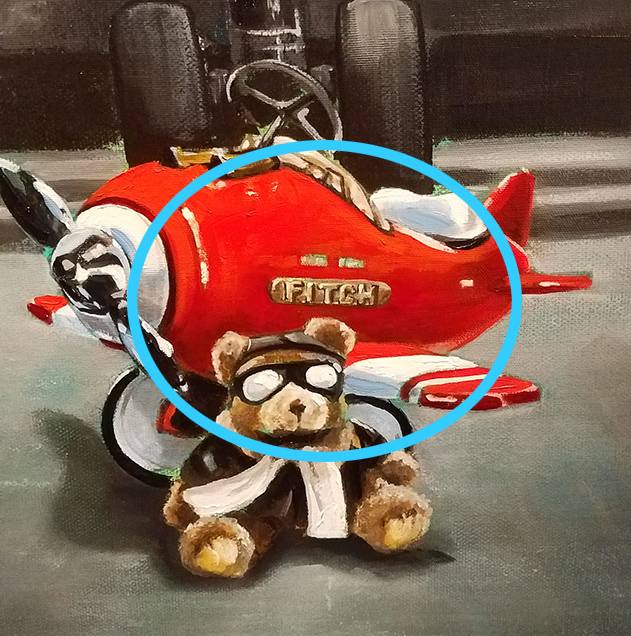 Last name on plane
Collector's Images to include in personalization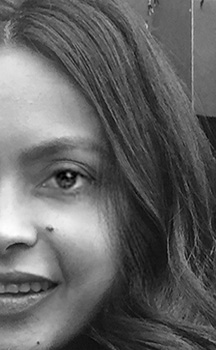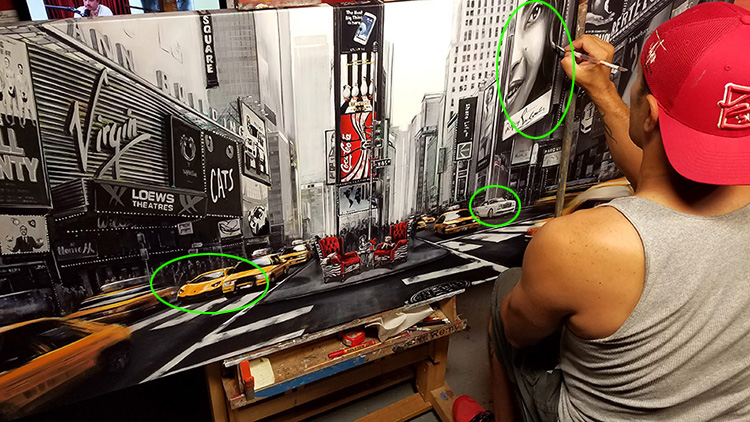 changed every billboard to represent certain time in their life and wife in billboard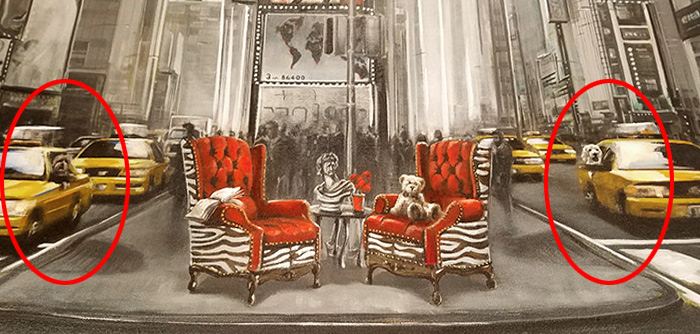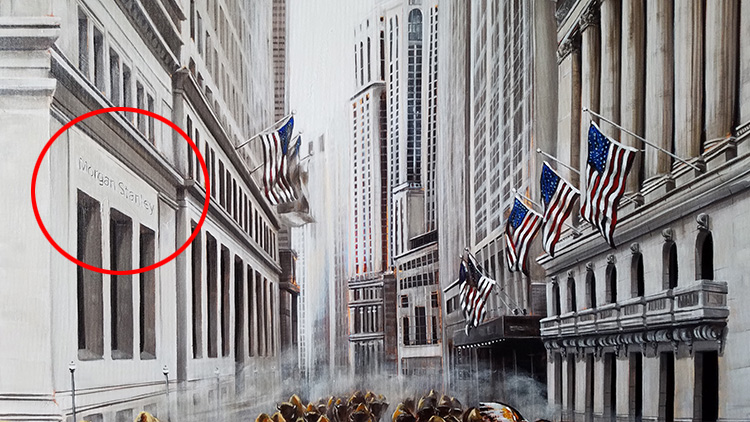 Placing collectors company into the building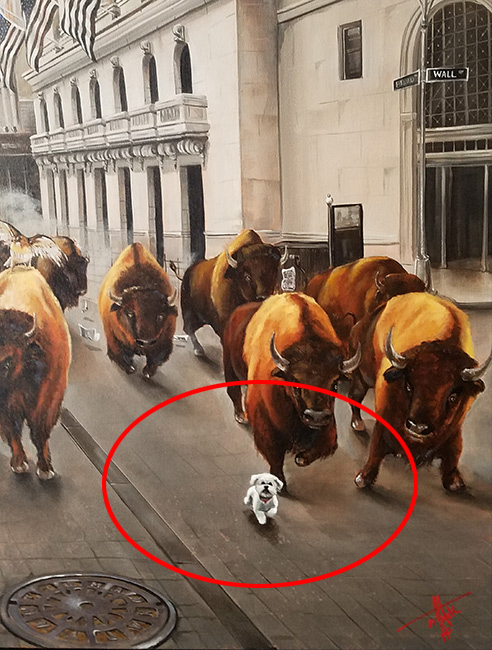 Placing collectors dog running with the Bison.
return to top
Digitally Placed work on collectors wall.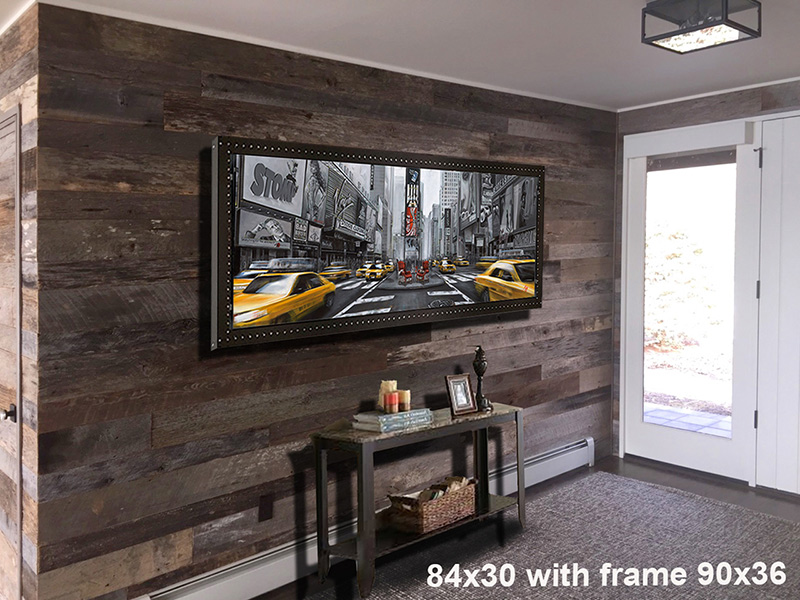 two versions of a piece in different ratios placed digitally on wall.
***********************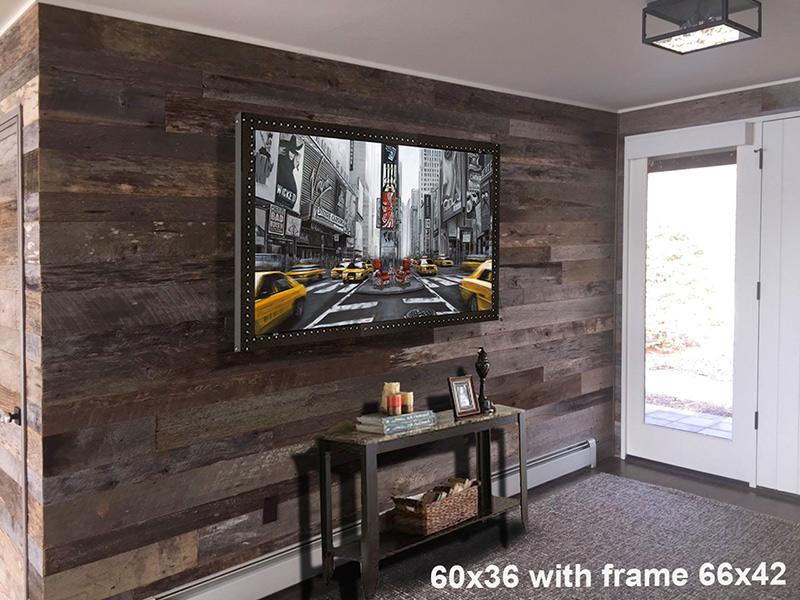 return to top